8 tags
169,223 Followers on Twitter!
Thanks everyone! If you don't follow me and want to - Click HERE !
13 tags
@IconaPop Performance
Loved shooting this @iconapop performance! #iconapopdownload #newpop #iconapoptwitter #brandedcontent #pereztv
12 tags
"Some recent press ! Thanks cosmo.cougar.nineentertainmentco.com.au !"
– Source: cosmo.cougar.nineentertainmentco.com.au via Lauren on Pinterest
8 tags
IM5 Shoot
A recent photo shoot I did with the boys from IM5! Click here for full spread!
4 tags
IM5 Mashup!
Thought you would all enjoy this little video i made for the awesome new Boyband IM5Band.com !
Jake Shimabukuro - Rolling In The Deep...
CLICK HERE:
7 tags
Thanks Courier Mail!
I am so excited that I could chat to the Courier Mail about my work. Its very exciting to me to inspire young Australian's who want to live and work overseas - so I hope I did that. Thanks to Tristan for interviewing me.
Its been a while since Miike Snow released...
5 tags
ASK ME!
Got a blog - need social media help? Send me your questions on twitter to @laurenjonestv! #askLJ
6 tags
Live With James Morrison!
Did a great acoustic performance with the amazing James Morrison. He is truly an incredible artist, and i have been a fan for many years!
4 tags
My Photography
Just a few of my favorite pictures taken by me! CLICK HERE!
5 tags
Thanks AAABackstage for my write up!
Feel very lucky to have people wanting to share my story, really appreciate it AAABackstage! CLICK HERE to read full article!
4 tags
Madeon. →
I still cant get over this video - its blows my mind.  And if I could I would sit and listen to it 24/7!
3 tags
Back at work!
So I am back to work today - but wanted to share a few of my fav holiday snaps from Fiji and Australia! FISHING AT PACIFIC HARBOUR, FIJI! TOUGHMUDDER WORKOUT IN MELBOURNE! DIRT BIKE RIDING IN WILSONS PROM, VIC, AUSTRALIA SWIMMING IN THE CORAL COAST, FIJI
Article about me!
Here is an article my lovely cousin wrote about me! CLICK HERE!
4 tags
"BOYZ II MEN" Campaign
Be sure to check out my "Boyz II Men" Campaign! Free download of single here - http://boyziimen.cashmusic.org/
My article on Hudson Houston...
Wana know what its like to be a Social Media Content Producer… http://www.hudsonhouston.com/2011/12/perez-hilton-the-quick-turnaround/
1 tag
Over 1 Million Views!
Who would have thought that a quick 20 minute shoot would generate over 1,371,332 views! Click HERE to watch the video in full.
5 tags
Chatting with... Tori Amos!
We recently got to meet and interview - for the second time!!! - the legendary Tori Amos, one of our absolute favorite artists, whose music has truly changed our life and opened us up to so much more.
6 tags
"Boy With Pink Hair"
Such a bunch of cuties in this video! What a great day with some lovely parents and children reading Perez's new book "The Book With The Pink Hair"! BUY HERE!
6 tags
Interview with the lovely Chaz Bono!
Recently shot an interview with the lovely Chaz Bono. Will you be watching Dancing With The Stars tonight??? Team Chaz!!!!
5 tags
Nicole Scherzinger Dance Work Out!
This looks so fun!! Benjamin Allen is understandably awesome, and he's decided to help out FitPerez with a little instructional fitness dance video!
8 tags
How To Prevent Your Shorts From Riding Up
Here's a problem which happens to many. You're wearing the cutest shorts you own but they keep riding up! So to prevent your shorts from going too high up, check out this clip from our lovely plus-size fashion expert Netta P from xoxoNettaP.com to learn a way to stop it.
3 tags
Lauren Does Keenan and Perez!
Perez and Keenan have moves like Jagger! Click HERE to watch full video!
6 tags
Kristin Chenoweth: Live !
The insanely talented Kristin Chenoweth recently came over to perform some songs off her new country album. Love! Love! Love!  Click HERE to watch the full performance.
6 tags
Cake Group NYC.
My work in the United States also included working for Cake Group - We are an ideas company that helps brands become part of peoples' lives. We call this ideas incorporated. The days are over of brands telling people how to live, or worse disrupt, their lives. The power has shifted to consumers to edit, ignore or even campaign against brands. Brands need to find a way to be of use, to add...
5 tags
6 tags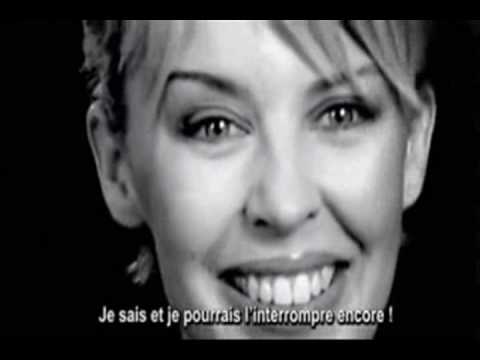 6 tags
Love Lissie!
I did this acoustic with Lissie a year or so ago and I have to say I absolutely loved it and her!  The audio was tricky as I am a one woman show - I do EVERYTHING. Check out some stills from it!  CLICK HERE for the final!
8 tags
One Night In Los Angeles 2011!
Thank you to Demi Lovato, Gavin DeGraw, Far East Movement, Michelle Branch, Busta Rhymes, The Veronicas, Natalia Kills and JoJo! All proceeds from ticket sales went to the Gay, Lesbian & Straight Education Network. For more information: http://glsen.org
5 tags
Wilson Phillips!
Talking to Carnie about her weight struggles (something we can definitely relate to), fighting back in the day, what brought their back together, future plans, and much much more!
5 tags
Check out a set from the Plain White T's!
Check out a set from the Plain White T's! They perform their songs Rhythm Of Love and Boomerang. And it's sooo lovely!!!
6 tags
Chatting With.... Christina Perri!
Jar Of Hearts singer Christina Perri recently came over for a chat!
5 tags
Fit Perez - Getting Rid Of Flabby Arms!
Mike D shows us some moves to tone arms!
4 tags
Selena Gomez! Facebook Exclusive!
SELENA GOMEZ talks about all the drama! Yes, I'm talking about Demi, Miley and everything else!
6 tags
How To Get Beyonce's Bootylicious Bounce!
Dancing to Beyonce is worth all the sweat! Ch-ch-check out Benjamin Allen dance workout and learn how to dance just like Queen B! The moves are contagious! Trust us!
4 tags
Chloe Butcher - Cheryl Cole Look!
We love us some Cheryl Cole and it seems like we're not alone. So Chloë Butcher is back to show our CoColicious readers how to get that Cheryl Cole inspired look.
5 tags
"Sassy" (Fashion Video)
An afternoon with the lovely Miss Graham = "Sassy Fashion Video"
4 tags
2 Cellos: Live !!
Wanting to do something a little different, we sent the boys from 2 Cellos down to the bus stop to perform. And it turned out sooo rad!
4 tags
Far East Movement: Live !
Check out this very special version  of If I Was You (OMG), the latest smash from our pals Far East Movement!
4 tags
Coco Perez Plus Size Fashion!
Summer is definitely the season of music festivals, so what do you wear? Our lovely CoCoPerez.com plus-size fashion expert Netta P's pulled together some great outfits to beat the heat but still look chic!
4 tags
Teddy Hilton's Vet!
Yuck! It's the crappiest part of being a pet owner! But Teddy Hilton's veterinarian expert, Dr. Patrick Mahaney, has found the best product for picking up after his dog!!
4 tags
Guy Sebastian: Live & Exclusive!
Australian superstar Guy Sebastian recently stopped over to play a couple songs !
5 tags
Gavin DeGraw doing an acoustic version
Love!!! Check out Gavin DeGraw doing an acoustic version of his new hit single, Not Over You!
5 tags
Miguel Live! (He is so amazing!)
He is so freakin' talented! And damn fine too!!!! We love love love us some Miguel! Check out this super awesome EXCLUSIVE acoustic performance just for U, our Perezcious readers, of his smash hit Sure Thing plus also Quickie (above)!
5 tags
MTV Music Awards 2010!
The lovely Hamish Hamilton and I recently sat down to talk about his Florence And The Machine Performance! What an amazing multicamera director! MTV
6 tags
Oh Land Live!
If you don't know Oh Land yet, then you should! She is one of our favorite new artists and one to watch in 2011!!!! Check out part 1 of our exclusive two part acoustic performance by Oh Land (above)! The Danish mega talent performs her songs Sun Of A Gun and We Turn It Up! Love love love!
6 tags
iCarly - Miranda Cosgrove!
It's iCarly herself! Perez recently sat down with Miranda Cosgrove to chat about her hit Nickelodeon show, her foray into music, life as a teen star, why she doesn't drive, touring, dating, Miley and the Disney crew, and so much more!  
Joan & Melissa!
Perez chatted with them about why they now decided to do a reality show about their lives, how they managed to get two shows on competing networks, why Joan has no interest in doing red carpets anymore, dish on their Fashion Police co-star Kelly Osbourne and more!
4 tags
Chatting with Taylor Momsen!
Recently sat down with the Gossip Girl star and singer to talk about her music, her TV show, her controversial style and her shocking statements!